What is a guarantor?
In most cases, landlords or lessors will ask you to provide a guarantor for your rent in France. A guarantor is legally responsible in the event of a default from you. He or she brings financial security to reassure your landlord: with a guarantor at your side, the landlord trusts your ability to fully pay your rent in due time. It is a huge commitment, that's why the guarantor must respect some criteria.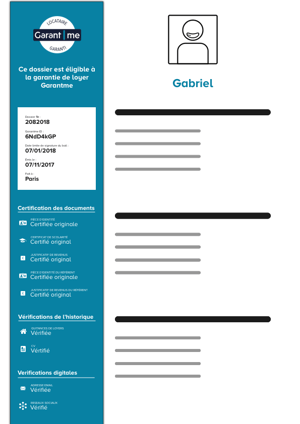 What is Garantme?
Garantme is your guarantor in France. We get your application at the top of the pile with the Garantme Guarantee. To do so, we work with insurance carriers, which fully reassures landlords
Why am I asked to provide a guarantor?
Because landlords want to rent their apartment to secured tenants, they ask a guarantor if the renter:
- Is a student
- Is not a French citizen
- Has no revenues in France
- Is in a trial period
- Has a limited-period contract or unstable revenues
- Earns less than 3 times the rent

You are in one of those situations? That's why we are here! You can apply to our lease guarantee, which gives full security to your landlord. It only takes 5 minutes, we take care of the rest.
If your landlord does not know us yet, we will be happy to discuss with him or her.